Resources
CASE is pleased to offer a variety of resources and publications, not only for members but for all leaders and teachers working in the field of special education.  Check out our Publications to view the various resource materials published by CASE for purchase. In addition, check out the CASE Resources to view the information provided by our many colleagues and partners in education.
---
 Administrator Standards for Special Education - Resource Guide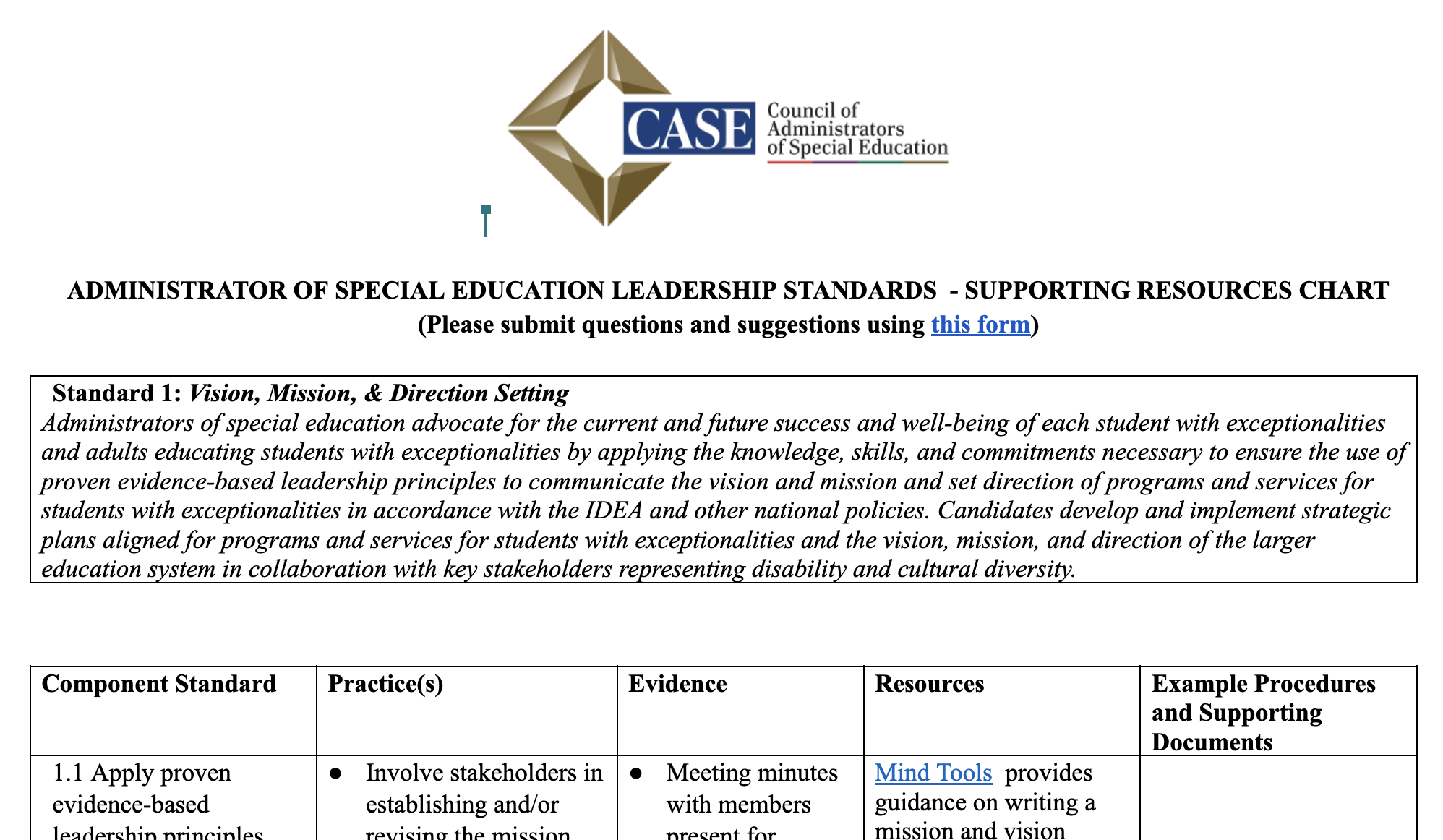 Access to this resource guide can be found in the Member's Only section of the website. 
Publications 
Place Your Order Here!
CASE Essential Series
$7.00/each plus $1.05 shipping/handling

Avoiding Legal Disputes in Special Education
Section 504:  21 Myths and Realities for School Personnel
Response to Intervention:  21 Questions and Answers - JUST WHAT IS RTI?
Discipline of Students with Disabilities:  Essential Points to Remember
Personnel Development in Special Education
What All Principals Should Know about Special Education
Medicaid in Schools:  21 Questions and Answers
A Guide to Special Education for General Education Teachers
Guide to Transition:  Post Secondary Education
Guide to Transition:  Post Secondary Employment



CASE Leadership Series

$14.00/each plus $2.10 shipping/handling
The Journey to Effective Leadership
Trends and Issues Affecting Education and the Provision of Special Education Services
Organizational Change: Transformative Leadership for Special Education
Effective and Efficient Management of Resources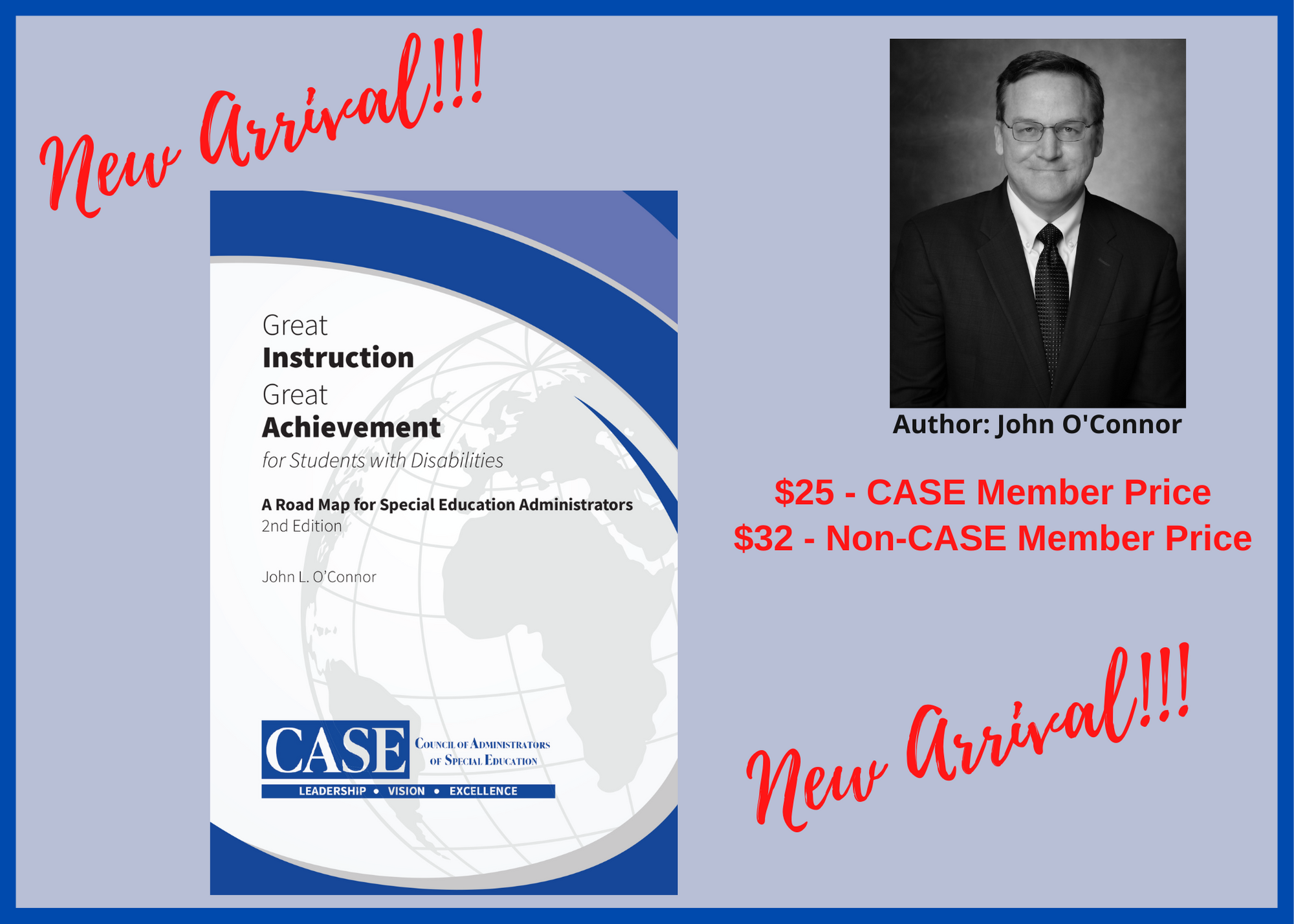 Great Instruction Great Achievement:  A Roadmap for Special Education Administrators
Author:  John O'Connor
$25.00/each (CASE Member); $32.00/each (Non-CASE Member) plus $2.25 shipping/handling
Section 504 and ADA:  Promoting Student Access
$22.00/each plus $3.30 shipping/handling
A Principal's Guide to Special education is available for purchase from the Council for Exceptional Children. 
Please visit the CEC
website
to order.